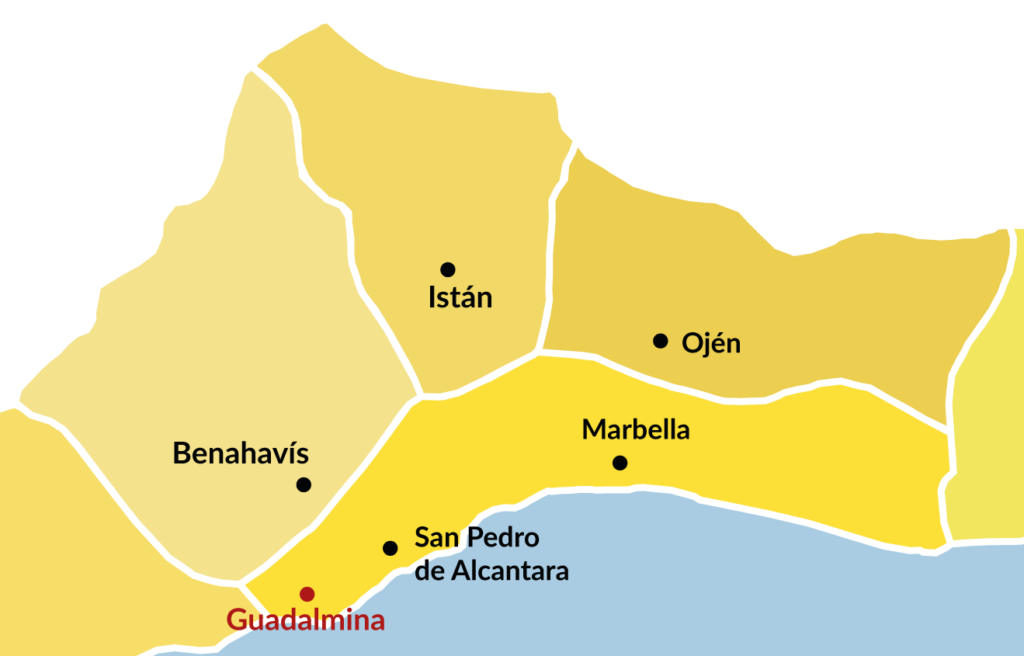 Guadalmina is a prestigious residential area located on the western edge of Marbella, known for its luxurious properties and beautiful golf courses. The area offers a tranquil and secluded environment, while still being just a short drive from
Marbella's beaches, restaurants, and nightlife.

If you are looking for villas for sale in Guadalmina, Marbella, you can expect to find some of the most elegant expensive villas in the area, especially on the beach side of Guadalmina, referred to as Guadalmina Baja. Prices here start from around 2 million and many famous people own a mansion here.

On the north side you find Guadalmina Alta, which offers anything from small to average sized family homes, offer stunning views of the golf courses and the surrounding mountains. Very much loved by everyone is the commercial centre of Guadalmina, offering everything from hairdressers, news agents, supermarkets, restautans, beauty salons, restaurants and much more.

Another main attraction of Guadalmina is its proximity to some of the best golf courses in Marbella, including the Real Club de Golf Guadalmina and the Atalaya Golf and Country Club. This makes the area a popular choice among golf enthusiasts looking for a luxurious lifestyle in a prime location in Marbella.
If you are looking to buy a villa in Guadalmina, Marbella, it is important to work with a reputable real estate agent, like Helios Homes, who has extensive knowledge of the local market. We can help you find the perfect property to suit your needs, To conclude, if you are looking for a tranquil, yet central area and golf is one of hobbies, then Guadalmina is for you. With stunning golf courses, world-class amenities, and proximity to Marbella's beaches and restaurants, this area is highly sought after by international buyers of many different backgrounds.